Funerals and planning – your questions answered
You will find guidance here on all aspects of end of life preparation and arranging a funeral.
This FAQs section is a useful guide, however we are always on hand to help – if you have any questions, you can reach us on 020 3281 1045.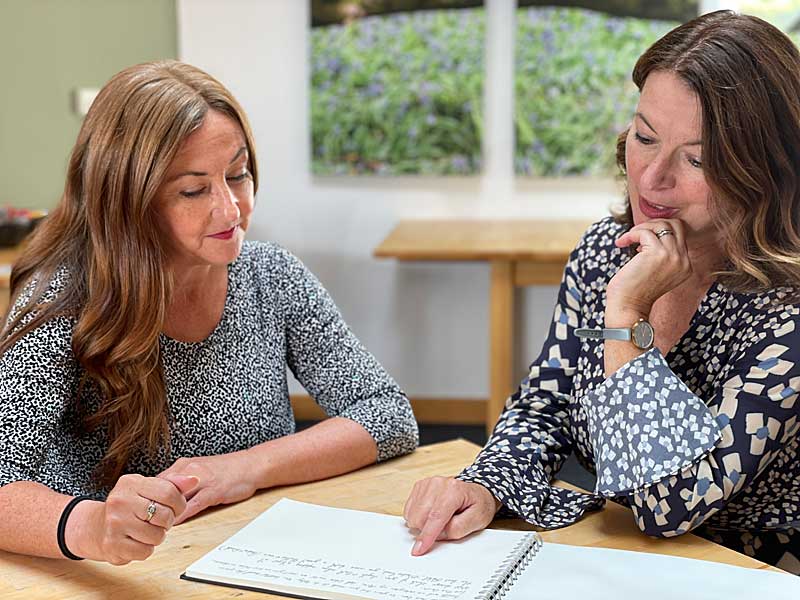 Funeral plans
Funeral plans are a way to set money aside to pay for a funeral in the future. They can provide peace of mind, knowing that the financial burden of a funeral has been taken care of.
End of Life
Caring for your family member at home during their final days can be hugely comforting. We have shared some useful guidance on planning ahead for this and what to be aware of that we hope you find useful.
Death at home
Here's a guide to what you need to do immediately following a death in the home, where the death has been expected. Once the death has been verified, call White Rose Modern Funerals on 020 3281 1045 to arrange for us to bring your family member into our care.
Death at hospital
Here is what you need to know if your family member has died in hospital. The main point of contact will be the hospital bereavement team (also known as Patient Affairs or Bereavement Office).
Register a death
All deaths should be registered with the register office that is most local to the place of death, ideally within 5 days – but in practice it is often longer. This is done via an in-person appointment with the registrar (during Covid restrictions it was done via a telephone appointment).
HM Coroner
The Coroner will investigate any deaths that are unexpected, sudden or violent in order to ascertain the cause of death. This will delay the death registration process and impacts on the paperwork requirements, all of which we at White Rose Modern Funerals can help you navigate. The funeral cannot go ahead until HM Coroner has granted permission, however we can begin to plan ahead and make arrangements.
Arranging a funeral
Arranging a funeral can be daunting, especially if you have no prior experience. Here is a useful guide on where to start and things to think about, however at White Rose Modern Funerals we will run through all this with you in person.
Family-led funerals
Funerals where there is no third party official (e.g. Celebrant or Minister) leading the service, with family and friends taking the lead, can be the most personal and intimate. Here's what to think about and how to structure a family-led funeral service.
How to organise a funeral
This is an in depth guide to organising a funeral, taking you through the process in a methodical way. There is no right or wrong way to organise a funeral, it's about what feels right for you and your family. This detailed article covers most things that you may need to consider.
Leading the service
If you are not having a family-led funeral, you will want to appoint an officiant to lead the service. Should you choose a Minister, Celebrant or Humanist? Here's a handy guide to help you understand the options.
Music for funerals
Music, whether pre-recorded or live, gives atmosphere to a funeral service, allowing those attending time to reflect. Most funeral service venues have a specific music system with an unlimited music library. At White Rose Modern Funerals we can also recommend live musicians, including singers, organists and instrumentalists.
Pallbearers
Pallbearers are the people who carry the coffin from the hearse into the funeral service venue. These may be our team of professional pallbearers – or you may prefer for family and friends to act as pallbearers, in which case we will instruct and guide them throughout. Here are some useful tips for anyone who wishes to carry the coffin.
Covid 19 Restrictions
Thankfully there are currently no Covid 19 related restrictions on funerals. During the pandemic, the number of people who could attend was reduced, in addition to the requirement for social distancing and the wearing of masks. We hope that this will be a permanent return to normality as far as funerals are concerned.
What to do with Ashes?
For a cremation funeral, you will need to make a decision regarding what to do with the ashes. You don't need to decide immediately, but it's good to have an idea of what you may wish to do. Here we explain the main options for ashes, including interment in a grave or scattering on land or water.
Why choose us?
White Rose Modern Funerals are a small, independent team of funeral directors with a fresh, contemporary approach to funerals. Every service is bespoke and our pricing is transparent. Find out more about the White Rose difference and read feedback from the families we have helped.
How to find us
You can meet with the White Rose Modern Funerals team in various ways – whichever is most convenient for you. This can be either via a Zoom online meeting, at your home (if local) or in person at one of our modern offices in Twickenham or Teddington.