Our recommended florist is Leonoor, her business is Rose & Mary in St Margaret's. Leonoor provides high quality, contemporary funeral flowers and floral tributes at affordable prices.
Her work is beautiful and unique. You speak with Leonoor direct and let her know the colours you would like and any particular flowers of importance.
See examples of her funeral flower arrangements below and on her website. You can reach Leonoor on 07958 293 130.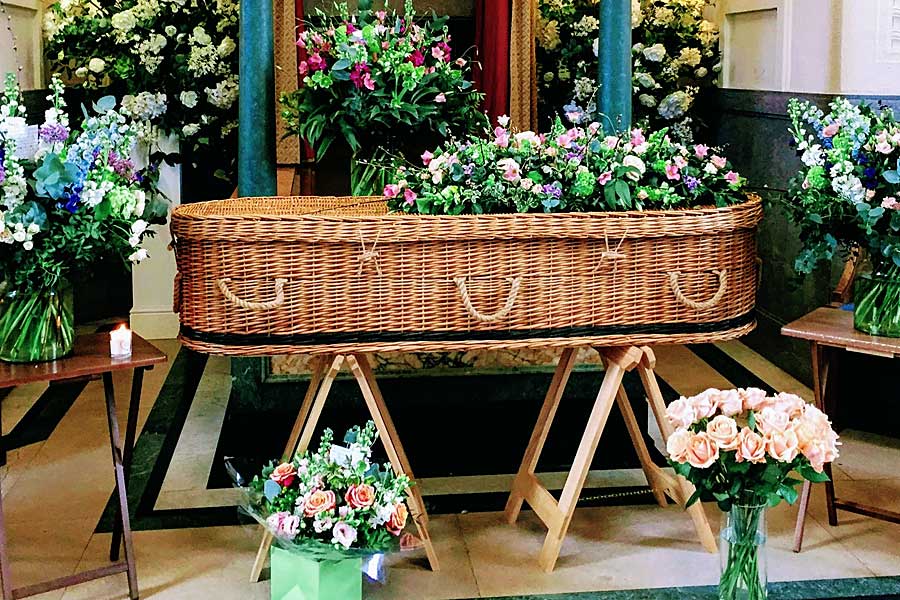 A coffin spray will cover a large portion of the coffin – you can choose the length of coffin spray, from 3ft to 6ft.
We often recommend a coffin spray if using a hearse to transport the coffin, as the coffin will be viewed from all angles.
Coffin sprays are typically from around £175.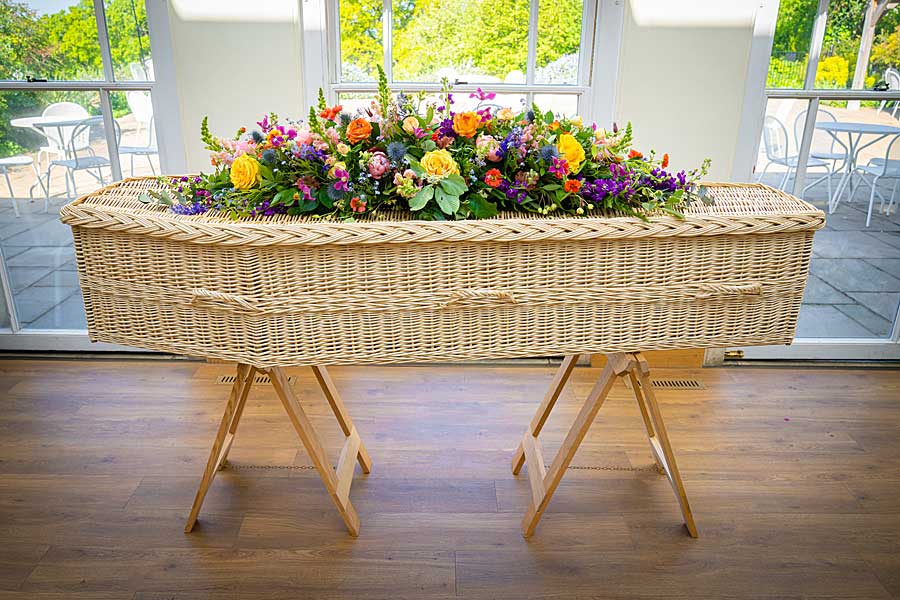 A hand tied bouquet is a simpler, less expensive option and can be easily taken home after the service.
We often recommend a bouquet for less formal funerals, especially if the coffin is pre-placed in chapel as the coffin will be viewed mainly from one side.
Hand tied bouquets are typically from around £85.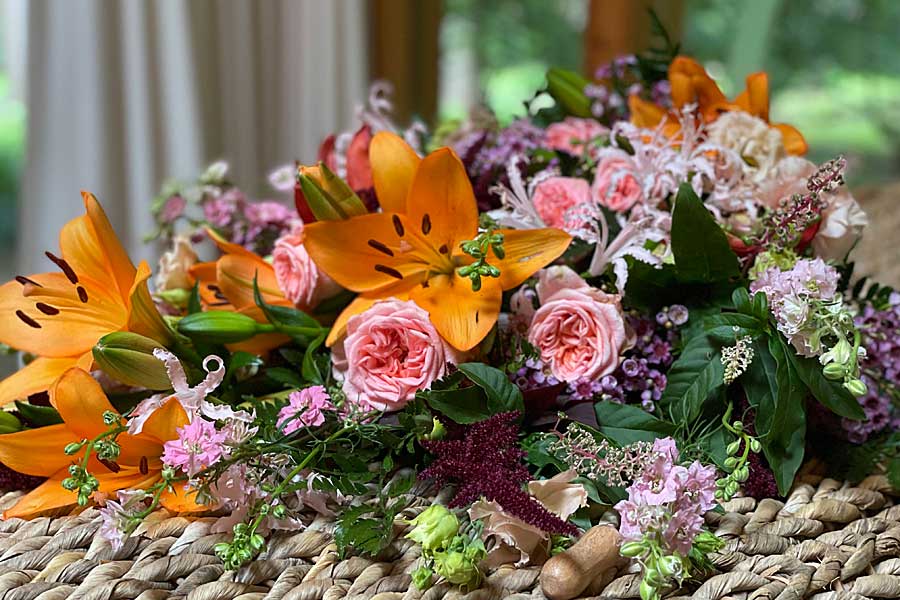 You can choose any type of floral tribute, including a wreath, heart, cross or posy.
You may wish to have a fresh foliage or herb garland around the coffin or a letter tribute.
Simply speak to Leonoor on 07958 293 130 to discuss your requirements – she will be happy to advise you.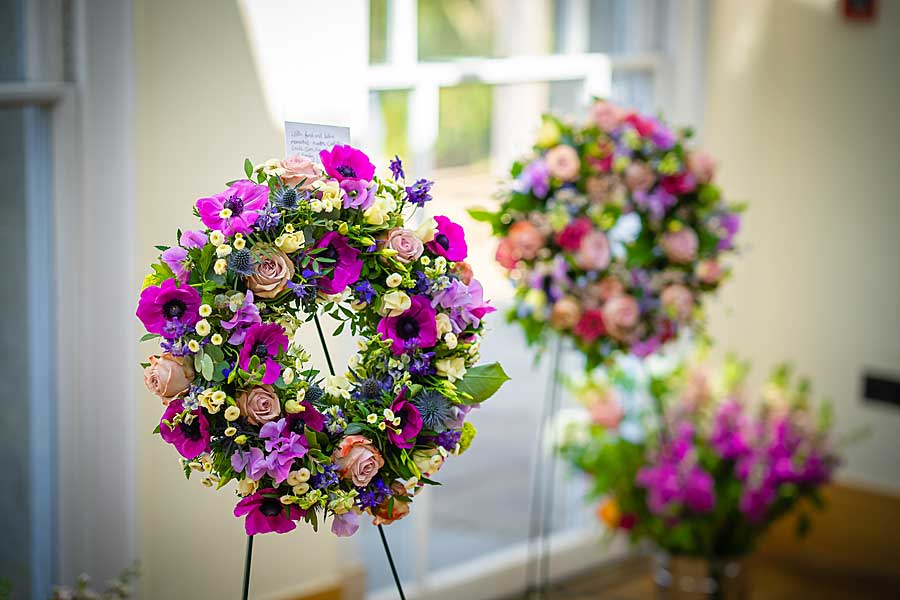 Rose & Mary is owned by florist Leonoor Vader. Originally from The Netherlands, Leonoor has been living in London for more than 15 years. She studied for a MfA in sculpture at the Slade School of Fine Art, UCL before studying floristry.
Her artistic flair is evident with the uniqueness of her flower arrangements. She is also a preferred florist for St Paul's Cathedral. Leonoor loves the heart and soul that goes with arranging funeral flowers.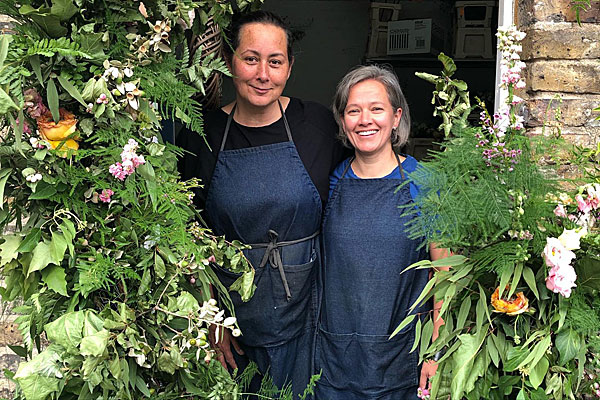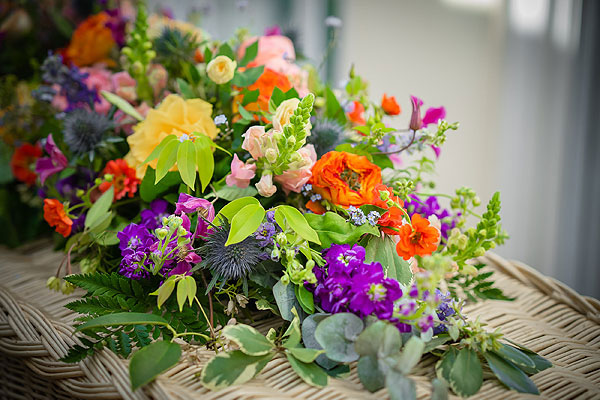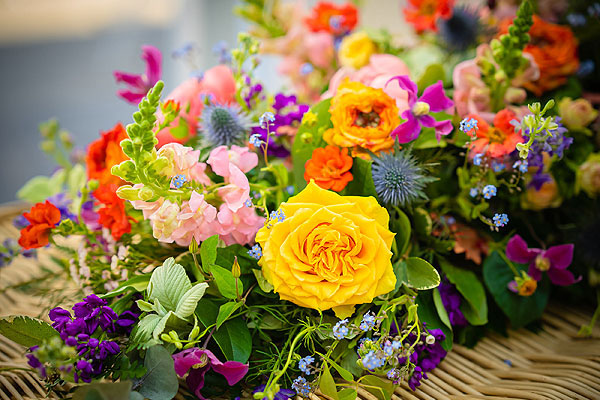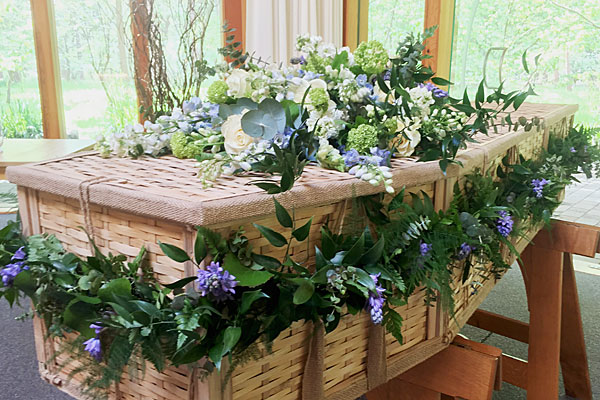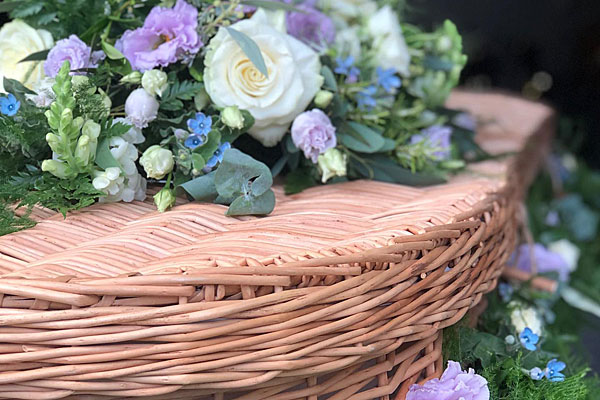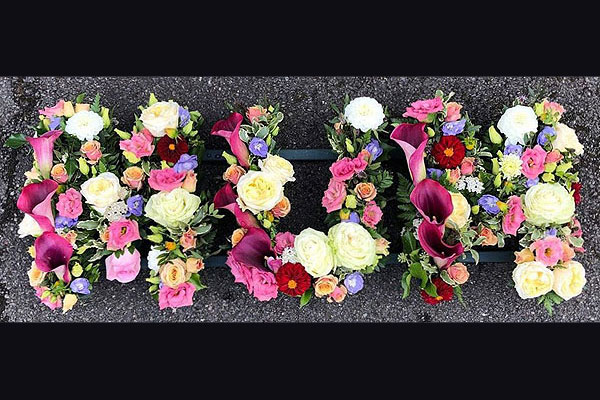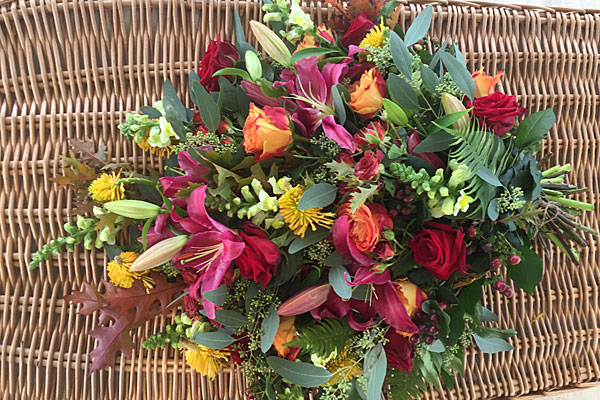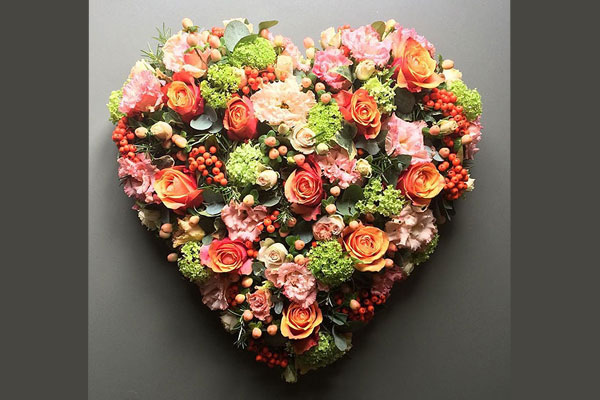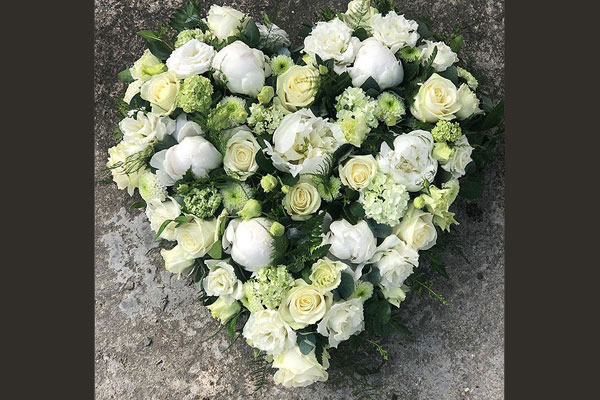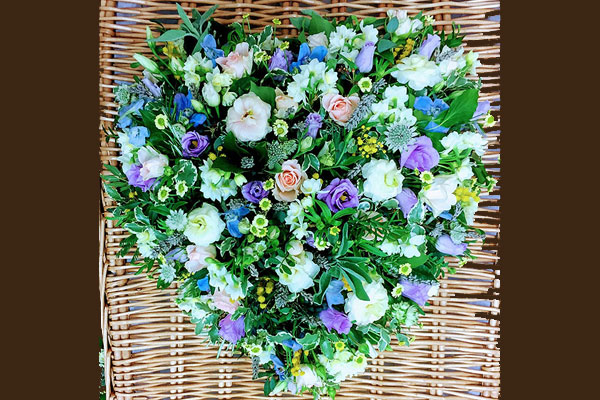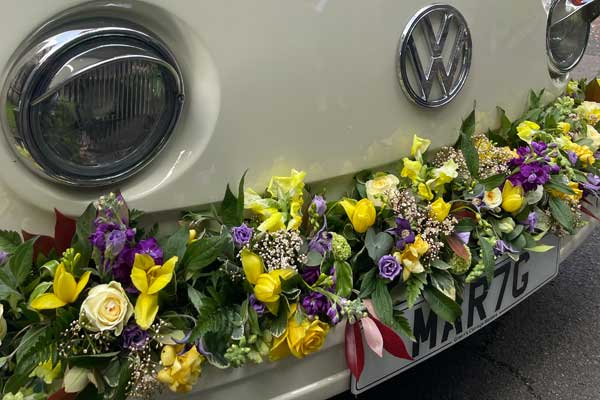 Call Leonoor at Rose & Mary on 07958 293 130
Independent funeral director
helping families across London & Surrey
You can speak to us anytime on 020 3281 1045 – we're open 24/7