At your time of need
Please contact White Rose Modern Funerals anytime on 020 3281 1045 – we are available 24 hours.
The first phone call will answer your queries and help you with what you need to do next.
We will arrange for the collection and transportation of your loved one to our secure, private facility.
We can then arrange to meet, either via a Zoom video call, a home visit or at our office in Twickenham or Teddington to talk through planning a funeral.
How to contact us
020 3281 1045
Our locations
TWICKENHAM:
31 Church Street
Twickenham
TW1 3NR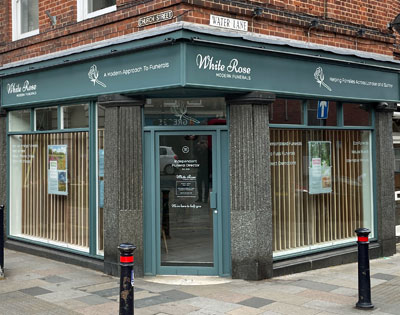 Our Twickenham office is generally open on weekdays from 10am to 4pm, however please do call us first to ensure we are available to meet as we may be with a family or at a service
TEDDINGTON:
Causeway House
13 The Causeway
Teddington
TW11 8JR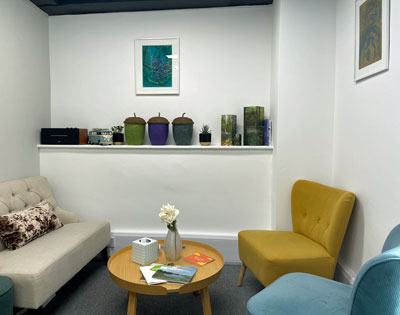 Meetings in our Teddington office are by prior appointment only so please call us to arrange a time
We're here to help you – call 020 3281 1045
Always accessible to you, doing things in a personalised, modern way
We are available 7 days to be there at your time of need. Planning a funeral, we are happy to visit you in your home – or you can arrange an appointment to see us in our private meeting room at our office.
A death – even when expected – is an unparalleled shock. We are here to guide you through what you will need to do. We then help you to think about the funeral and the choices you have .
Whether a simple, no fuss funeral, or a funeral with all the special touches that signify the life of your loved one. We're here to help .
How to meet with us
As a progressive, modern funeral director we provide a location-independent service. We run our business without the expense of multiple high street premises, with our main offices in Twickenham, and Teddington, SW London.
You can meet with us in whichever way is most convenient for you – whether in person at our Teddington office, via a Zoom video call or (if local) we are happy to visit you in your home. We typically serve families in West & South West London and across Surrey.
Independent funeral director
helping families across London & Surrey
You can speak to us anytime on 020 3281 1045 – we're open 24/7