Select preferred venue location using buttons below - or scroll down page to view all venues:
Funeral reception venues in Richmond upon Thames
VENUES NEAR MORTLAKE CREMATORIUM
VENUES NEAR RICHMOND TOWN CENTRE
VENUES IN TEDDINGTON & HAMPTON HILL
Funeral reception venues in Kingston upon Thames
Venues in Kingston, Surbiton and Hampton Wick
Venues in East Molesey & Hampton Court
Chiswick, Hammersmith & Brentford
A quiet ambience and peaceful location makes this Grade II listed Georgian riverside venue the perfect funeral reception venue.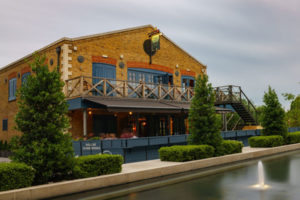 A truly striking pub perched on the Thames, large wrap-around windows give impressive views of the river.
Quintin Hogg Memorial Sports Ground
Hartington Road, Chiswick, London W4 3UH
020 7911 5802
Visit website
Historic boathouse on the river with two function rooms, catering provision and bars, suitable for a funeral wake.
Funeral reception venues near Natural Burial Grounds
Funeral reception venues near GreenAcres Chilterns
Funeral reception venues near Clandon Wood Natural Burial Ground & Shamley Green