How to find us
We meet with families at our high street location in Twickenham or our private office and meeting room in Teddington. Meetings are by prior appointment only – please call us on 020 3281 1045 to arrange a meeting.
Our locations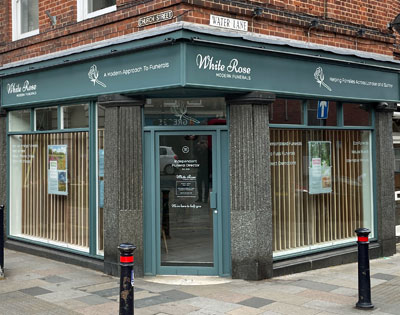 Twickenham
31 Church Street
Twickenham
TW1 3NR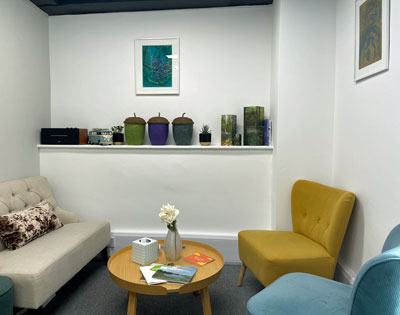 Teddington
Causeway House
13 The Causeway
Teddington
TW11 0JR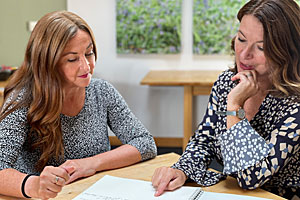 We're here to help
If you have any questions regarding arranging a funeral or planning ahead, please get in touch. Call us on 020 3281 1045 or send us a message.
Directions to our offices are below…
Twickenham OFFICE DIRECTIONS
31 Church Street, Twickenham TW1 3NR
Our office is on Church Street in the centre of Twickenham, just a five minute walk from Twickenham Station.
Parking
PARKING UP TO 2 HOURS: There is some metered parking along Water Lane (and by the riverside) – however, we recommend either the Church Lane car park – postcode: TW1 3NX – or York House car park – postcode: TW1 3AA – from those you can walk down Church Street, which is a lovely pedestrianised street, our shop is at the end on the left.
Please note that the roads by the river regularly flood at high tide and the rise in water level can be rapid!
PARKING FOR LONGER: For longer stays we recommend either the Arragon Road multi-storey car park behind Waitrose – postcode: TW1 3NG – or the Holly Road car park – postcode: TW1 4HF – both of which are within a 5 minute walk from our premises.
Arriving by train
Exit from Twickenham Station and turn left
Walk along London Road past Waitrose
At the traffic light junction, cross the road and continue to the right. You will see our office on the corner of Church Street and Water Lane as you walk around the ex-Barclays Bank building.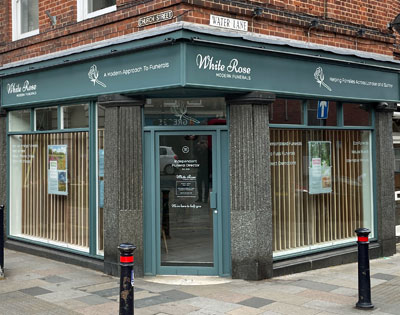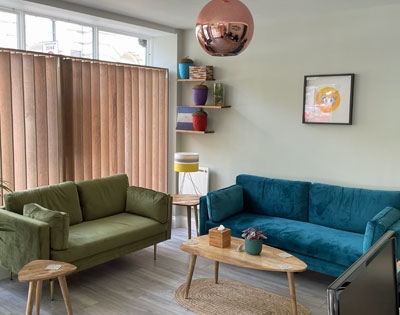 TEDDINGTON OFFICE DIRECTIONS
Causeway House, 13 The Causeway, Teddington TW11 0JR
There is an entrance buzzer at the main glass doors. If you have booked an appointment we will ensure we are downstairs to meet you. Should you arrive earlier please just call 020 3281 1045 so we can come down to greet you.
Parking
There are parking meter spaces on The Causeway. Either pay at the meter and pop in, or call when you arrive and we will come out to you. Free parking may be found along Park Lane, off Park Road.
Arriving by train:
Teddington Train station – you need to exit from Platform 1 – the side where the ticket office is (there is a footbridge if you arrive platform 2)
Exit the train station and walk straight ahead along Adelaide Road towards Park Road.
Turn right onto Park Road
Cross at the Zebra Crossing – you will see The Park hotel on your right once crossed.
Keep walking and you will see the SPACES building on the corner of The Causeway opposite The Park hotel.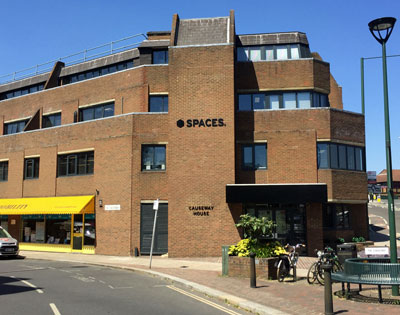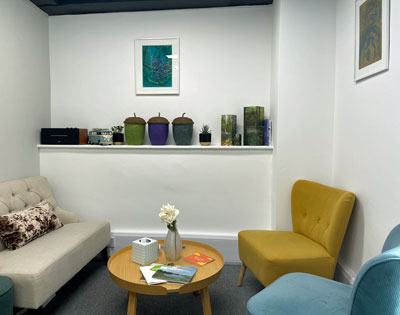 Independent funeral director
helping families across London & Surrey
You can speak to us anytime on 020 3281 1045 – we're open 24/7