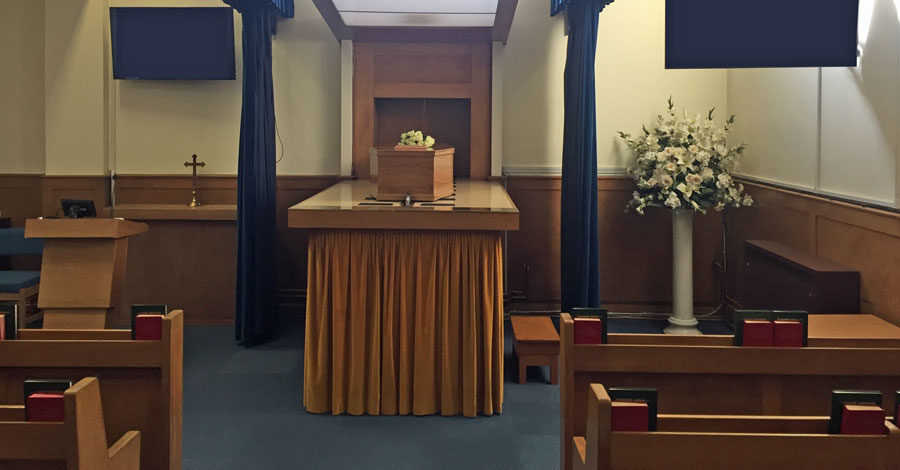 It's becoming increasingly normal to consider a cremation only funeral in London and across the UK. And it's not just because a direct cremation is cheaper than a conventional funeral.
For those wanting a more modern, simpler approach to organising a funeral, cremation only funerals help minimise the cost and provide more choices when it comes to arranging a send-off or ceremony for your loved one.
You may come across various terms such as a cremation only funeral, direct cremation, low cost cremation, no-service cremation, direct disposal funeral – essentially they all mean the same thing.
A cremation without the funeral service.
At White Rose, we've chosen to call it a Direct Cremation (if unattended) or a Simple Cremation (if attended).
So what is a "cremation only funeral"?
It's a simple cremation that takes place without a funeral service. It can even happen without any mourners present – or you may choose to attend, perhaps with a small group of family members.
The key difference is that there's no funeral home (so no family viewing of the body) or funeral service beforehand. The body is transferred directly from the mortuary to the crematorium in a suitable vehicle.
No embalming, no expensive hearse, a basic coffin and less elaborate floral displays also help minimise the costs. Booking a morning slot at the crematorium will get the most preferential rates.
If you decide to attend, you can choose to direct proceedings yourself (a 'Direct It Yourself' funeral) or you may decide to engage the services of a funeral celebrant. Most crematoria have a chapel where a simple cremation service or "committal" can be held.
The coffin is placed centrally on a catafalque (a raised platform from where it will be moved into the cremation chamber) and mourners are seated in the pews, much like in a church. The service in the crematorium chapel can be as simple and personal as you wish.
If you decide not to attend the cremation only funeral, the cremation will take place at a date and time chosen by your cremation only funeral company, typically an early morning slot. The ashes will be either scattered at the crematorium's Garden of Remembrance or delivered to you a few days later.
Why have a cremation without a funeral?
One reason is budget. There's no reason why a funeral should cost the earth. A cremation only funeral is certainly the cheapest type of funeral, typically costing from around £1,000 plus necessary extras such the cost of obtaining medical certificates and the cremation fees.
Some people prefer to keep it simple for various reasons. A cremation only funeral avoids all the pomp and fuss associated with a traditional funeral. It could be for example that there just aren't enough people able to attend the funeral.
Another reason is flexibility. A cremation only funeral means that the cremation process is separate from the ceremony. It gives you more time to plan and arrange a send-off should you wish to hold one. For example you might choose to have a celebration of life service or simply a scattering of ashes with friends and family present, some time after the cremation.
Can I arrange a direct cremation near me?
All local crematoria provide the facility to have a cremation only service, for example in South West London there's Putney Vale Crematorium, Mortlake Crematorium, Kingston Crematorium, South West Middlesex Crematorium and North East Surrey Crematorium to name just a few.
You don't need to pick the most local crematorium, so it's worth researching which crematorium you would prefer (you can check out our list of local crematoria in SW London).
If you want help with organising a cremation only funeral in Kingston, Richmond, South West London or Surrey, please call White Rose Modern Funerals on 020 3281 1045. We can arrange a home visit to discuss the options and explain exactly how our Direct Cremation and No Fuss Cremation Service work.