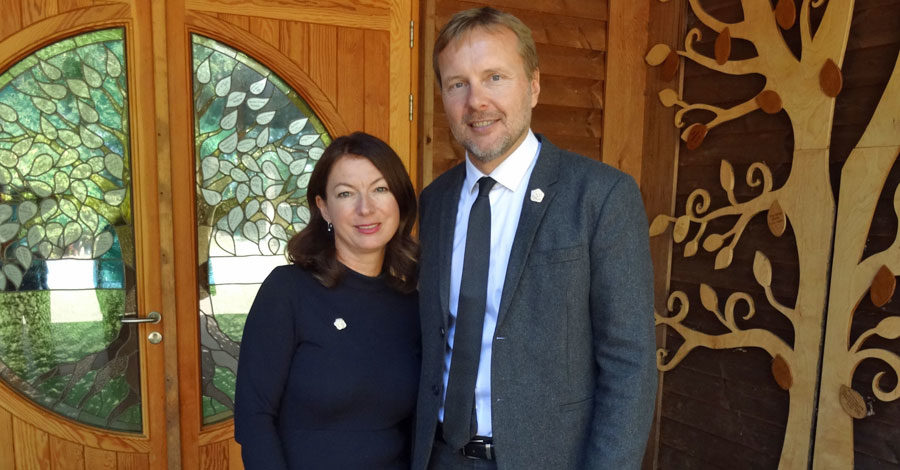 Nothing could have prepared us, as modern funeral directors, for the baptism of fire that became Covid 19.  In a matter of days we were faced with regulations changing daily and for 6 weeks a dramatically higher death toll. Thankfully, we are currently back to normalised times with the numbers of funerals we manage.
For families, to face the overwhelming emotions at the death of a family member, whilst largely in isolation, it has been beyond tough.
There was a lot of national press coverage about the limitations of funerals – only 10 people allowed to attend and quite austere restrictions with what was allowed. For ourselves, it was looking at how to adapt a service for a family, so a small gathering did not mean their farewell was going to be any less meaningful.
Ideas evolved, in particular looking at how to connect the friends and family members unable to attend. For some families, we organised travelling to the funeral so neighbours, friends and family could gather along the route on the way – safely socially distanced. There were some beautiful touching scenes that helped the family to feel supported.
Live webcasting and video was used regularly so friends and family in isolation could watch the service. Personal video messages or voice recordings were played. Often, with just a handful of close family attending, family members felt no need for a traditional eulogy, instead they wrote their own personal letter tributes.
The ever-helpful Reverend Joe Moffatt in Teddington, offered private telephone blessings to family members who needed to feel their church connection – with technology this was all made possible.
At a natural burial funeral, a family meeting for the first time in 2 months, used a length of ribbon they could hold, 2 metres apart, so they could all feel connected as they stood around their mother's grave.
Our florist created beautiful hand tied coffin bouquets that a family could take home after. With flowers not being allowed at to be left at the crematorium, this meant families could enjoy the flowers as a memorial for a few days. Often the flowers chosen have a personal meaning.
Contrary to the negative press, a lot of families we worked with commented how they preferred not having the stress of a large crowd of people behind them and appreciated the intimacy.  They felt they were able to express feelings more freely and say farewell in a personal way.
The toughest scenes were when family had to go their separate ways after the funeral, it felt so remote but thankfully this scene is now shifting.
Should you experience the death of a loved one and need guidance, please just call us, we're here to help you.