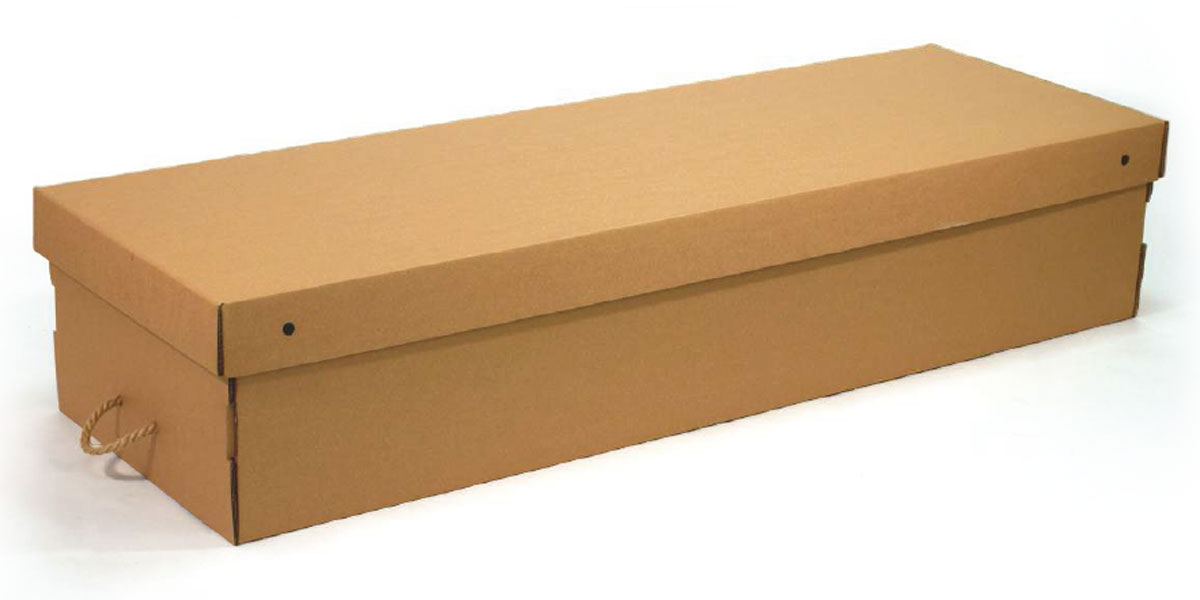 Simple Cardboard
A simple cardboard coffin with a rope handle at one end. Cardboard coffins are an affordable and eco-friendly option.
£150
Simple Willow
A gentle shaped, environmentally friendly willow coffin. The willow is carefully woven onto a strong wooden frame and finished with rope handles.
Plastic Free and FFMA certified.
£595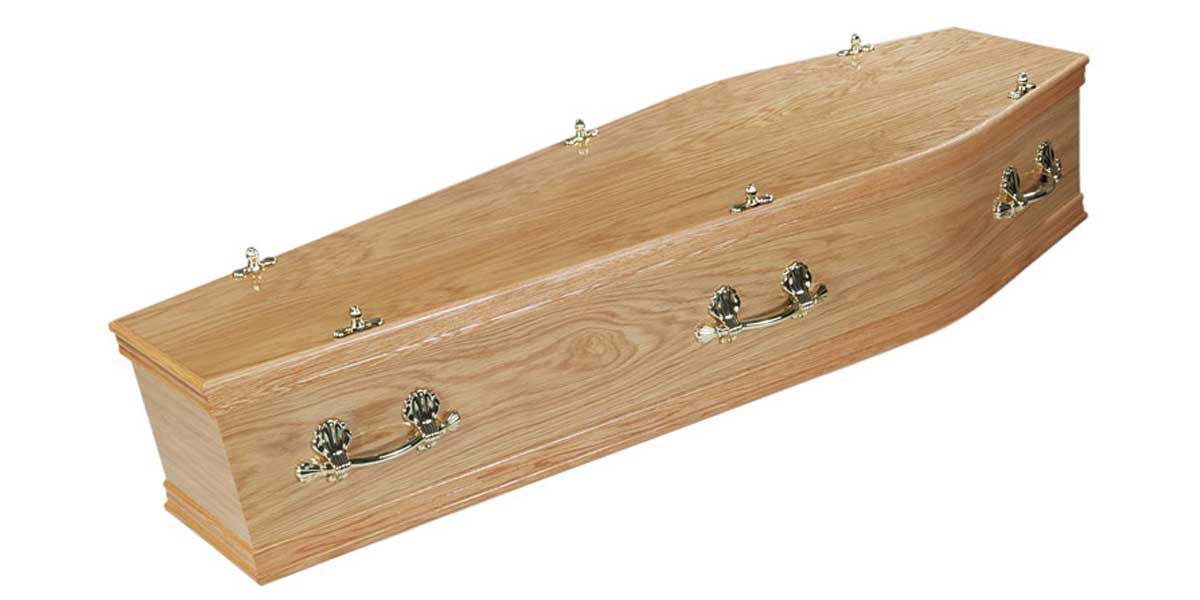 The London
A veneered oak coffin with a matt finish for cremation or burial, smart yet affordable coffin made by a longstanding family-run company in Derbyshire to British Standards. FFMA certified.
FFMA certified
£370