Our recommended florist is Leonoor, her business is Rose & Mary in St Margaret's. She provides high quality, contemporary funeral flowers and floral tributes at affordable prices.
Her work is beautiful and unique.  You speak with Leonoor direct and let her know the colours you would like and any particular flowers of importance.
See examples of her funeral flower arrangements below and on her website. You can reach Lenoor on 07958 293 130.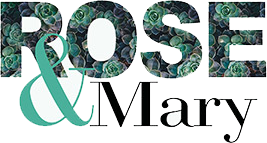 Rose & Mary florist Leonoor Vader
Rose & Mary is owned by florist Leonoor Vader. Originally from The Netherlands, Leonoor has been living in London for more than 15 years. She studied for a MfA in sculpture at the Slade School of Fine Art, UCL before studying floristry. Her artistic flair is evident with the uniqueness of her flower arrangements. She is also a preferred florist for St Paul's Cathedral. Leonoor loves the heart and soul that goes with arranging funeral flowers.