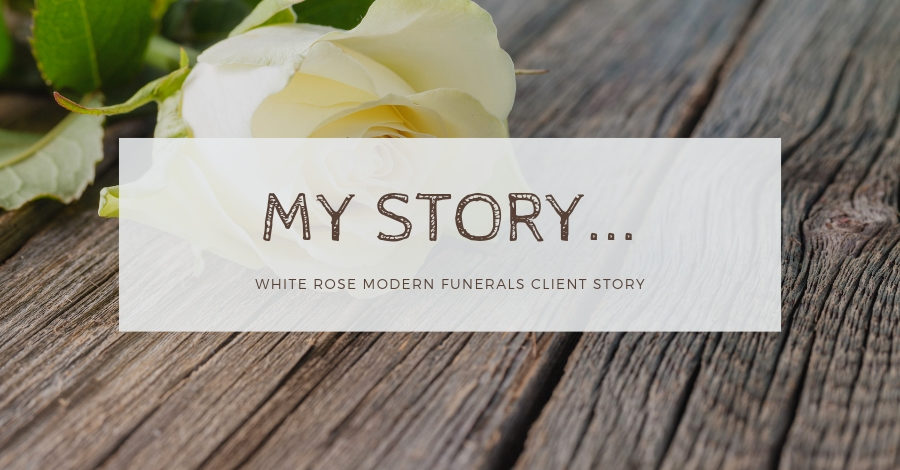 My previous experience of arranging a funeral was in 2010 when my brother suddenly died.
The conventional approach was to go to a "funeral parlour" to arrange – what the parlours described as a so called typical funeral. I visited 2 of these parlours, accompanied by my extremely distressed mother and was given two quite different quotes to arrange the funeral. When I advised the parlour with higher quote of their competitors lower quote – they immediately reduced their price to match the lower quote I was given.
Furthermore, what these 2 parlours had in common was an extremely maudlin and depressing meeting room to discuss funeral arrangements. With even more depressing chamber music in the background.
The first thing we were given to read – in both parlours – was a brochure with various coffins and their prices. Also we were advised that we would need to see a vicar who would arrange a service. This would be another additional cost. Something that was completely unnecessary and we thought intrusive to our family grieving.
Nevertheless, we were not aware of any sort of alternative approach in dealing with a funeral. So we went ahead with a "traditional" service at the crematorium.
Sadly, my mother recently passed away. I will never forget how my brothers' funeral arrangements, had added further distress to an already emotionally vulnerable time.
We did not want a "traditional" funeral – given our previous negative and inappropriate experience with the parlours we visited. We had seen the adverts on TV and various social media and we discussed about having a direct, no fuss cremation. It made more sense to us. No maudlin religious overtones and unnecessary costs. Just a straightforward cremation – and my family could make memorial celebrations at a time and date to suit ourselves.
In order to arrange my mother's cremation I googled to try and find any modern funeral service in my local area. I was pleased to find White Rose Modern Funerals. I phoned straightaway and arranged to meet Jacqui and Nick in their offices in Teddington.
I was really pleased to find a modern office – no depressing music or religious paraphernalia. I was even more pleased with meeting Jacqui and Nick – I explained my requirements for my mother. Both were empathetic and fully went through the processes involved. The invoice provided was clear and transparent. As soon as payment was made – I was advised on all relevant matters. I was also frequently advised that I could contact them if there were any issues, I wanted to discuss.
I am more than pleased to recommend the services provided by Jacqui and Nick. They made an already traumatic experience for me a lot easier and their personal – and professional approach, was very much appreciated.
Should I be in the position again to arrange a progressive/modern funeral service I will be going directly to White Rose Modern Funerals. When I have been asked about my mothers' funeral – I have already been recommending their services to all I have had a conversation with.
This feedback story about a Direct Cremation Funeral has been provided by a client of White Rose Modern Funerals independent funeral directors in Teddington. If you need any help with organising a funeral, whether a simple no fuss or bespoke personalised funeral, please call us on 020 3281 1045.