For personalised funerals we can design and print an Order of Service.  Including a number of photographs will make it a more personal keepsake.
The printed Order of Service can be an A5 booklet with 4, 8 or 12 pages as shown below or a square booklet 146mm by 146mm.
The cover will be  300gsm matt card with 160gsm internal pages.
We also offer  a  beautiful hand finished Order of Service, the cover is 300gsm Matt or card with a high quality 120gsm marque paper.  Cost is 20p – 40p more per booklet dependent upon number of pages and how many you require.  The lead time for this option  may be slightly longer – we will advise.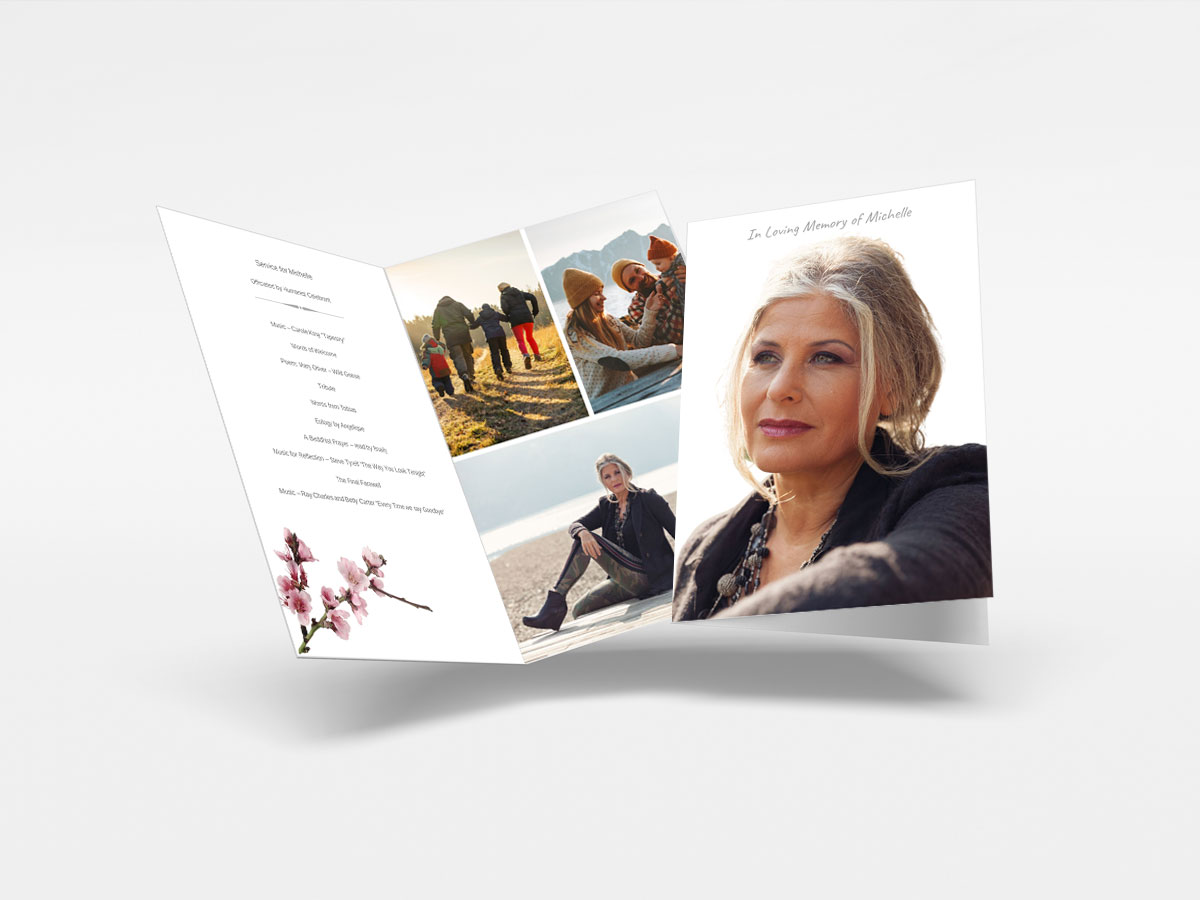 Order of Service Options
Here are the options for Order of Service booklets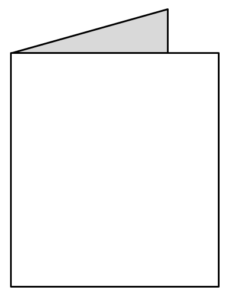 A5 4pp
4 pages in total including cover.  Minimum quantity 20, multiples of 10.  The special Handmade Order of Service, cost is 20p extra per booklet
| | |
| --- | --- |
| Quantity  | Price per copy |
| Up to 80  | £3 per copy |
| 81 + copies | £2.80 per copy |
A5 8pp
8 pages in total including cover. Minimum quantity 20, multiples of 10. The special Handmade Order of Service, cost is 30p extra per booklet
| | |
| --- | --- |
| Quantity | Price per copy |
| Up to 80  | £3.60 per copy |
| 81+ copies | £3.40 per copy |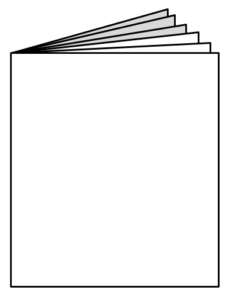 A5 12pp
12 pages in total including cover. Minimum quantity 20, multiples of 10. The special Handmade Order of Service, cost is 40p extra per booklet
| | |
| --- | --- |
| Quantity | Price per copy |
| Up to 80  | £4.00 per copy |
| 81+ copies | £3.80 per copy |