We are able to source any type of coffin you wish, from our standard wood effect coffin (see The London Coffin below) to eco-coffins made entirely of natural materials such as willow, wool or bamboo.
We encourage the use of biodegrade materials from sustainable sources, avoiding plastic and toxic materials where possible. A selection of our coffins is provided below, but more are available.
Coffin selection
Here is a selection of coffin options with a price guide for families appointing us as your funeral director.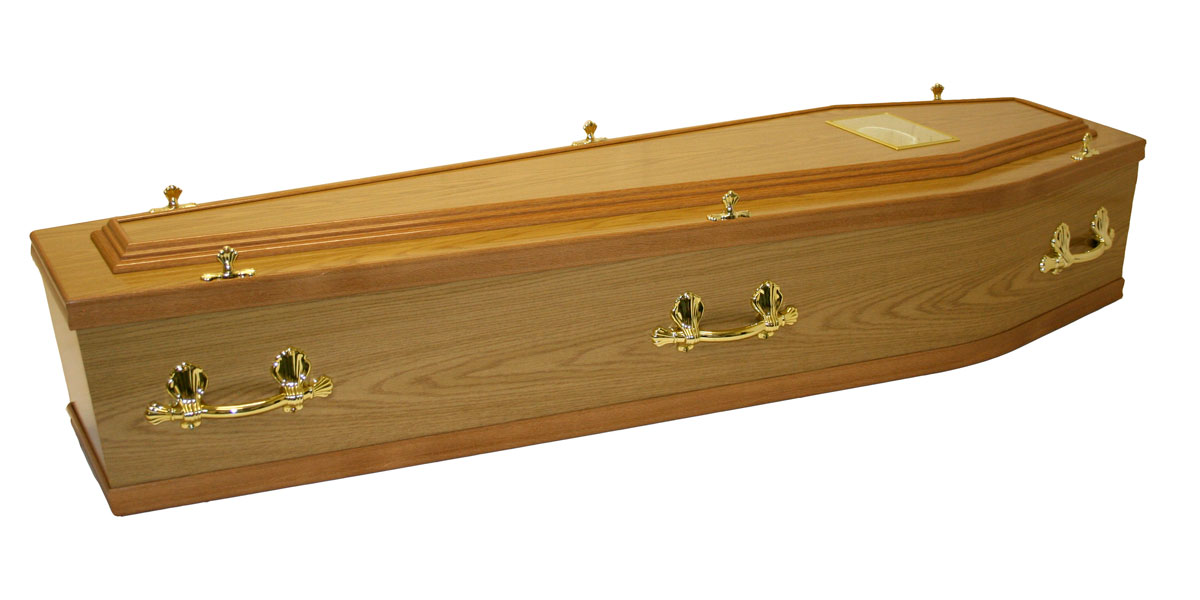 The Chiswick Coffin
An FSC and FFMA certified Light Oak Effect coffin with a raised coffin lid for cremation or burials. It can be fitted with handles or without if you wish to avoid plastic.
£295