White Rose Modern Funerals are local funeral directors for the Elmbridge area, including Esher, Walton-on-Thames, Weybridge and Molesey.  We are an independent company run by husband and wife team Nick and Jacqui Taimitarha.
Whether you are looking for a simple, no fuss funeral or something more elaborate and personalised, we will help you with all of the arrangements.
You will always deal directly with the owners and our prices are transparent and very reasonable when compared to those of a more typical high street funeral director.
Please call us on 020 3281 1045 for reassuring advice and support at what can be an overwhelming time.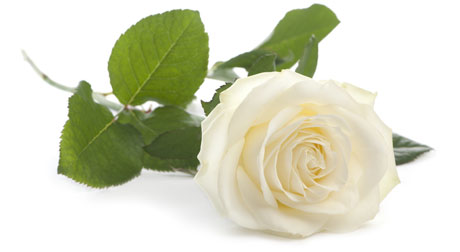 We are funeral directors local to Esher, Hersham, Long Ditton, Thames Ditton, Hinchley Wood, Weston Green, Claygate, Molesey, Cobham, Oxshott, Stoke D'Abernon, Walton and Weybridge. We can meet at your home – or at our Teddington office.
We are not part of a large corporate funeral business – we are a small, independent family firm run by husband and wife team Nick and Jacqui. You will always deal directly with us in all aspects of arranging a funeral service.
White Rose are able to organise personalised cremation funerals and burial funerals, including natural burials, for families throughout Elmbridge and surrounding areas.
We provide complete flexibility from the choice of hearse transport, coffin, limousines, flowers, order of service and more. We guide you through the options and provide transparent pricing.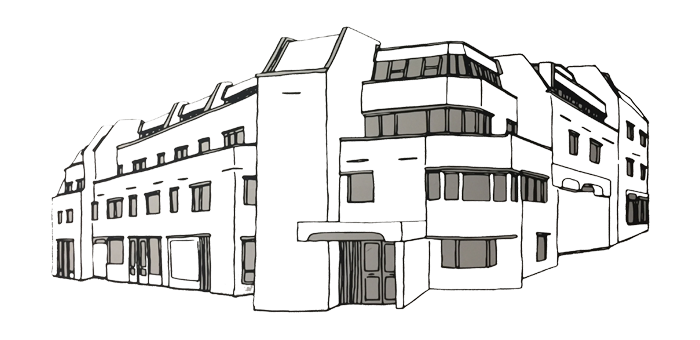 White Rose Modern Funerals is based locally for Elmbridge. Our office is at Causeway House, 13 The Causeway, Teddington TW11 0JR.
We can arrange to meet at your home or by appointment at our Teddington office. To arrange a meeting, please call Nick or Jacqui on 020 3281 1045.
We are funeral directors available 24/7 throughout Elmbridge. If a death has occurred at home, a hospital, hospice or nursing home – call us on 020 3281 1045 and we will come and bring a the person who has died into our care. We then sensitively help you talk about your family member who has died, to help discern the best way to say farewell. We provide a fast response 24 hour collection service throughout Elmbridge following a death, including:
Hospitals
Cobham Community Hospital
168 Portsmouth Road, Cobham, Surrey, KT11 1HS
Molesey Hospital
High Street, West Molesey, Surrey, KT8 2LU
Walton Hospital
Rodney Road, Walton on Thames, Surrey, KT12 3LD
Weybridge Hospital
22 Church Street, Weybridge, Surrey, KT13 8DY
St. Peter's Hospital
Guildford Road, Chertsey, Surrey, KT16 0PZ
Nursing Homes and Care Homes
Cossins House Care Home
1 Downside Road, Downside, Cobham KT11 3LZ
Tiltwood
Hogshill Lane, Cobham KT11 2AQ
St George's Care Home
5 Byfleet Road, Cobham KT11 1DS
Silvermere Care Home
Redhill Road, Cobham KT11 1EF
Springfield House Nursing Home
6 Stoke Road, Cobham KT11 3AS
Beauchamp Court
18 Beauchamp Road, East Molesey KT8 0PA
Royal Cambridge Home
82/84 Hurst Road, East Molesey KT8 9AH
Arbrook House Care Home
36 Copsem Lane, Esher KT10 9HE
Wingham Court Care Home
Oaken Lane, Claygate, Esher KT10 0RQ
Sunrise of Esher
42 Copsem Lane, Esher KT10 9HJ
Moore Place
Portsmouth Road, Esher KT10 9LH
Linwood
9 Mercer Close, Thames Ditton KT7 0BS
Home of Compassion Care Home with Nursing
58 High Street, Thames Ditton KT7 0TT
Emberbrook Care Home
16 Raphael Drive, Thames Ditton KT7 0BL
The Summers
Yeend Close, West Molesey KT8 2NY
Thameside
Beldham Gardens, West Molesey KT8 1TF
Norfolk House
39 Portmore Park Road, Weybridge KT13 8HQ
Sutton Lodge Care Home
87 Oatlands Drive, Weybridge KT13 9LN
Sunrise of Weybridge
Ellesmere Road, Weybridge KT13 0HY
Glendale
Ambleside Avenue, Walton-on-Thames KT12 3LW
Sherwood House Care Home
40 Severn Drive, Walton-on-Thames KT12 3BH
Adelaide House Care Home
36 Hersham Road, Walton-on-Thames KT12 1JJ
Whiteley Village Care Centre
Octagon Road, Whiteley Village, Walton-on-Thames KT12 4EH
Hospices
Princess Alice Hospice
West End Lane, Esher, Surrey, KT10 8NA
Sam Beare Hospice
Clive House, 12-18 Queens Road, Weybridge, Surrey KT13 9XB