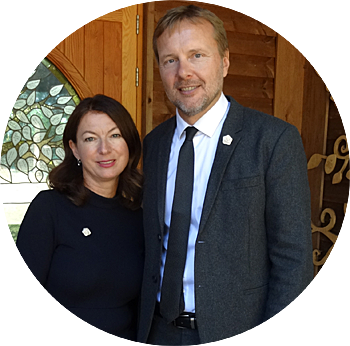 White Rose Modern Funerals are local funeral directors with a private meeting room in Chiswick, providing funeral services for families in Chiswick, Isleworth and Brentford.  We are a small, progressive funeral company run by husband and wife team Nick and Jacqui Taimitarha.
Our ethos is to provide complete choice and flexibility without unnecessary costs to create a funeral that reflects the life of the person you have lost.
We will personally take care of everything you need, from bringing the person who has died into our care to ensuring the funeral goes smoothly. We have a clear, simple to understand pricing structure where you only pay for what you want.
Please call us on 020 3281 1045 to arrange a meeting either at your home or our private meeting room in Chiswick.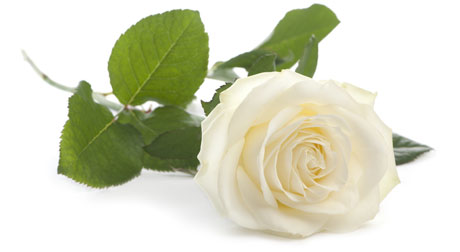 About us
Local Funeral Directors
We are funeral directors local to Chiswick, Hounslow, Feltham and Brentford. We can meet at your home – or at our private meeting room near Chiswick High Road.
Personal Service
As a small, independent funeral director, you will always deal directly with the owners Nick and Jacqui, ensuring continuity and a highly personal level of service.
Flexible Options
There are many options to choose from when it comes to hearse transport, coffin, limousines, flowers, order of service and more that we can advise you on.
White Rose Modern Funerals is based locally for Chiswick, with private meeting rooms at Fishers Lane, Chiswick W4 1RX.

We can arrange to meet at your home or by appointment in Chiswick. To arrange a meeting, please call Nick or Jacqui on 020 3281 1045.
Burials or Cremations
From cremation funerals – with a service held either at the crematorium or an alternative venue, including a beautiful Woodland Hall – through to burials in cemeteries or natural burial grounds, we can help.
Here is an overview of our services:

Personalised Cremation
£1,950 + disbursements & options
A Personalised Cremation funeral to help you reflect your loved one's life as you know it.
No Fuss Cremations
£950 to £1,550 + disbursements
A No Fuss Cremation Funeral can be unattended – or attended by immediate family for quiet time to say farewell.
Burial / Natural Funerals
£2,250 + disbursements & options
A Burial Funeral to reflect the life of your loved one as you know it – whether at a cemetery or a natural burial ground.
---
Why choose us?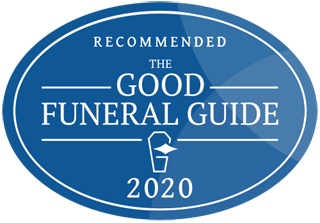 ---
Talk to us, we're here to help: 020 3281 1045
We are funeral directors available 24/7 throughout Chiswick and Hounslow. If a death has occurred at home, a hospital, hospice or nursing home – call us on 020 3281 1045 and we will come and bring a the person who has died into our care. We then spend time with you to work through the process of planning the funeral, whether you are looking for a small, informal send-off or a more elaborate ceremony.
We provide a quick response 24 hour collection service following a death, including home collections and from the following hospitals, care homes and hospices:
Hospitals

West Middlesex University Hospital
Twickenham Road, Isleworth, Middlesex TW7 6AF

Nursing Homes and Care Homes

Barchester Atfield House Care Home
St John's Road, Isleworth TW7 6UH

Ash Grove Care Home
Fir Tree Road, off Martindale Road, Hounslow TW4 7HH

Cloisters Care Home
70 Bath Road, Hounslow TW3 3EQ

Derwent Lodge Care Centre
Fern Grove, off Hounslow Road, Feltham TW14 9AY

Coniston Lodge Care Centre
Fern Grove, Off Hounslow Road, Feltham TW14 9AY

St Mary's Convent & Nursing Home
Burlington Lane, Chiswick, London W4 2QE

Hospices

Meadow House Hospice
Ealing Hospital, Uxbridge Rd, Southall UB1 3HW
Our location
Our head office is in Teddington, SW London, and we have a private meeting room in Chiswick. We are also happy to come and meet you in the comfort and privacy of your own home.
Our Chiswick meeting room is at:
Spaces Chiswick
9 Fishers Lane
Chiswick
London
W4 1RX
UK