Direct cremation is a no service funeral – no family or mourners are present.
Families typically choose direct cremation when planning a celebration of life at a later time, or it has been an expressed wish by the relative who has died. This is becoming more common due to influential media advertising.
We organise the collection and care of your relative and ensure a seamless process for the direct cremation.  You will know the date and time (many direct cremation providers will not provide this). Should you wish for any personal items to be placed in the coffin, we can sort this.
We arrange the collection of the ashes, which you then collect from us (we can arrange a courier to deliver to you at an additional cost).  Or, they can be scattered directly at the crematorium.
Just in case…
A direct cremation is strictly unattended. If this does not feel right for you please see our No Fuss pre 10am, which is designed for families who feel a direct cremation is too remote, but don't want a typical funeral service.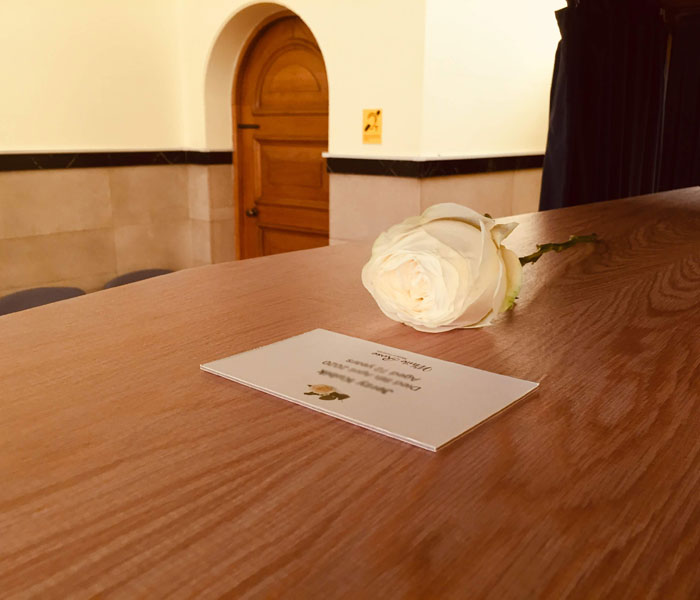 Pricing explained
Direct Cremation fee includes collection and care of your relative, on hand communication throughout the process and a dignified basic coffin.  Additional costs would only apply if an out of hours collection at a home or nursing home or pacemaker removal required.
| | |
| --- | --- |
| White Rose Modern Funerals fee *   | £950 |
| Crematorium Fee (for unattended direct cremation) | £305 |
| Doctor's certificate for cremation | £82 |
| | |
| --- | --- |
| Pacemaker removal (if required) | £95 |
| Out of hours collection for homes and care homes (3pm – 8am, weekends and bank holidays) | £225 |
| Out of area collection (typically hospital outside of London, elsewhere in UK) | £1.50 per mile |
Total cost
The total cost for a typical Direct Cremation is £1,337
If the death was referred to HM Coroner and there has been a post mortem, this is reduced to £1,255
* Click to view what our fee includes
Arranging the funeral and legal forms, collection and looking after your relative at our private facilities, a simple cardboard coffin and transportation, taking care of all the details, progress updates, our attendance on the day.
Payment terms: we appreciate how much you have to sort at this time, our terms are within 7 days of the funeral date, with payment by bank transfer.
We're here to help you - call 020 3281 1045
Direct Cremation Summary
About us
White Rose Modern Funerals organise Direct Cremations for families seeking a funeral without ceremony.
When you call us, we will explain the process which is all managed remotely – helpful for if you live away from the relative who has died.
We keep you fully updated on what is happening and the date and time of the cremation.
With our help and guidance we make the process easy, through what we know is an overwhelming time for you.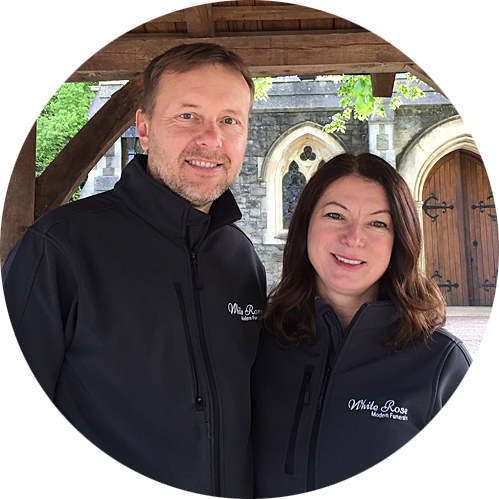 White Rose is run by husband and wife team Nick and Jacqui Taimitarha
I can wholeheartedly recommend White Rose Modern Funerals. I recently lost my Mother and didn't want to have to endure a fancy funeral service when Mum had said she didn't want any fuss. They told me all the different options available and the costs were made clear in advance. Both Jacqui & Nick have a gentleness about them that made the whole process so much easier to cope with. I am eternally grateful to them and for the respect & dignity that they gave my Mother. Sue R