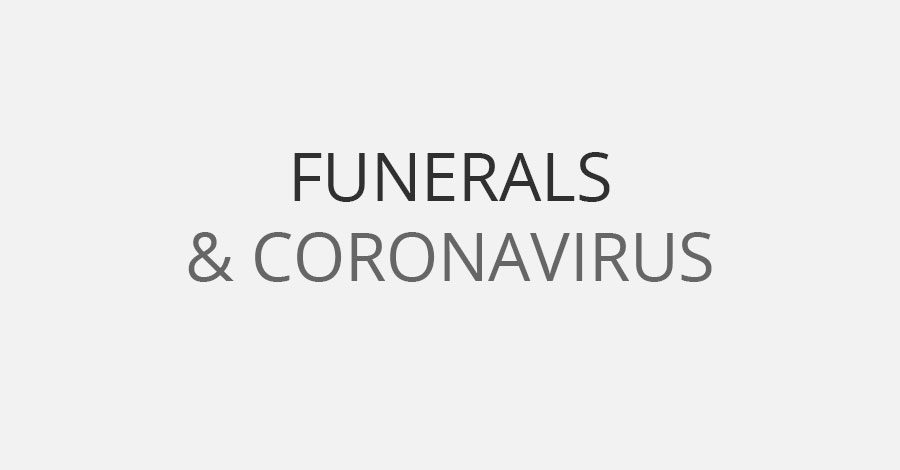 Making funeral arrangements during the Coronavirus epidemic in the UK during Spring 2020 presents specific challenges due to the restrictions on gatherings and avoidance of social contact, both of which are intrinsic aspects of most funerals.
We are keeping our latest Coronavirus & Funerals page regularly updated with the latest information, but in general funeral services are limited to a maximum of 10 people attending (a restriction which could change at any time, so please check when making arrangements) with further restrictions as specific by each crematorium.
These cover things like observing social distancing – unfortunately even between family members in some cases. Having family members acting as pallbearers is also not currently allowed. Waiting rooms at crematoria are off limits, which means those attending will need to wait either by their vehicles or at an outside gathering point (we always advice our families of the exact options).
At White Rose Modern Funerals we do our utmost to provide a meaningful, sensitively handled funeral service for all our families despite the challenges these restrictions present.
One option is to have an unattended direct cremation with a view to having a memorial or celebration of life at a later date. But that is far from your only option. We are still able to arrange No Fuss Family-led funerals as well as Personalised Full Service Funerals that allow you to have a personal farewell, even if there are fewer people attending than you would ideally have wished.
A funeral is not defined by the number of people attending, rather it is how the service makes you feel and the memories created. In our experience, a funeral attended only by close family can be even more personal, meaningful and intimate than a larger gathering.
We help guide our families through the process of arranging the funeral so that it brings you the sense of comfort that you want, allowing you to say farewell in your way. And for those who cannot attend, we are able to create a video of the funeral service so that they can watch it online if you wish.
The current situation is clearly a challenge for those arranging funerals – but don't let that deter you from doing so, even if it will be slightly different from the one you might have envisaged.
For all the advice and guidance you might need, speak to Nick or Jacqui on 020 3281 1045. As experienced funeral directors, we will work with you to achieve the best funeral possible.